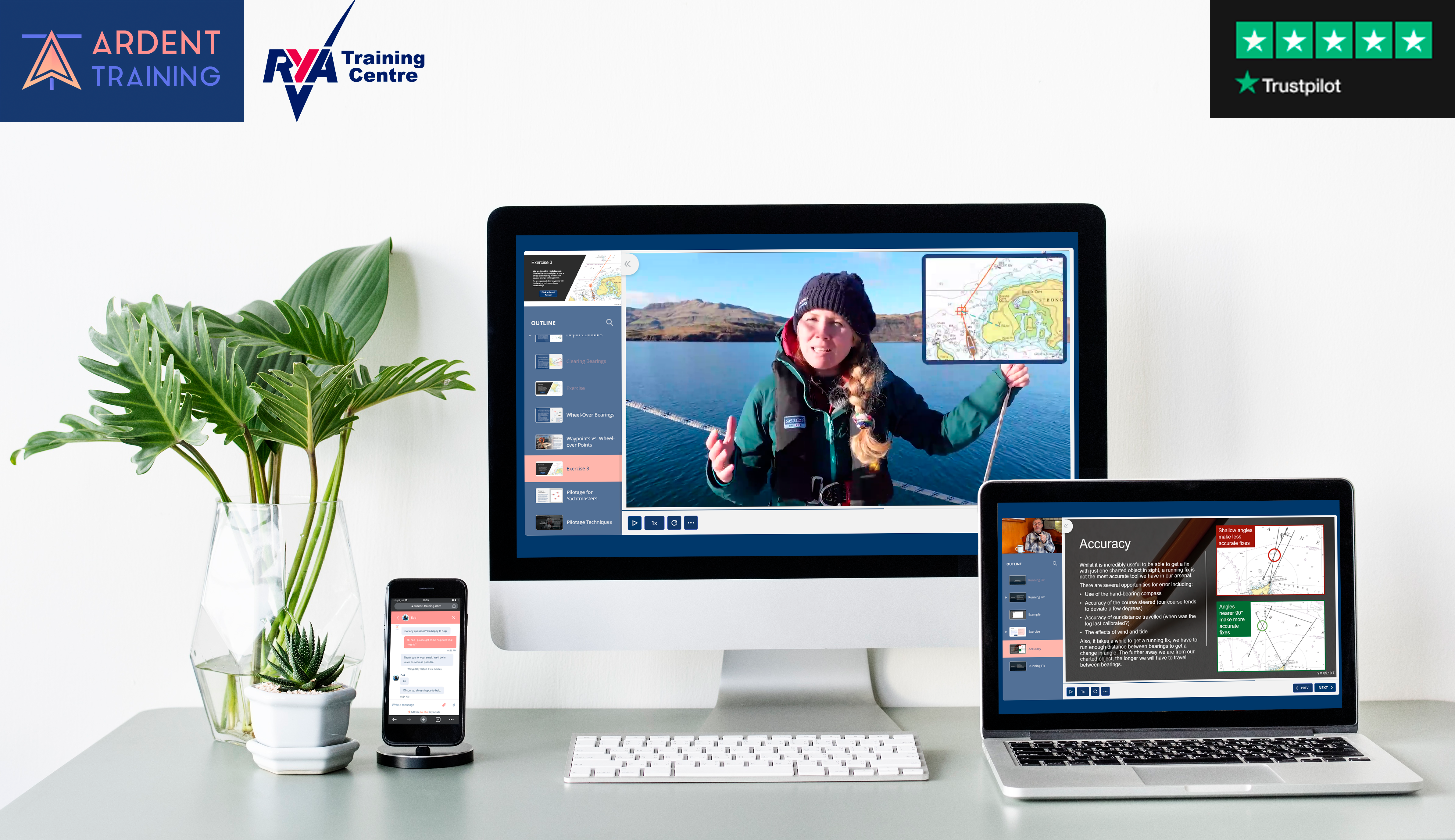 Ardent Training Announces the Launch of its Online RYA Yachtmaster Theory Course
Tobermory, 05/05/2023 – Ardent Training, a leading provider of sailing education and training, is proud to announce the launch of its online RYA Yachtmaster/Coastal Skipper Theory course. This advanced course aims to provide sailors with the gold standard in yachting theory qualifications and prepares them for more challenging sailing adventures.
The online RYA Yachtmaster Theory course offers a comprehensive and engaging learning experience, featuring:
89 video lessons with 27 hours of high-quality video content.
Instant instructor support 12 hours a day, 364 days a year.
A comprehensive question bank for knowledge checks and module assessments, providing extensive practice opportunities.
FREE international express delivery of course materials.
Free retakes and no charges for extra tuition if required.
A student community and discussion features to engage with peers and enhance the learning experience.
With the successful launch of both the RYA Day Skipper and Yachtmaster courses, Ardent Training is now actively developing its partnerships programme and seeking businesses interested in becoming providers of their courses. Ardent Training's courses have been exceptionally well-received, earning an overall score of 5.0 on Trustpilot. The company will soon release a new version of its learning platform, enabling partners to offer co-branded courses and provide Ardent Training's exceptional service under their own banner.
For more information about the online RYA Yachtmaster Theory course, please visit www.ardent-training.com or contact Ardent Training at info@ardent-training.com.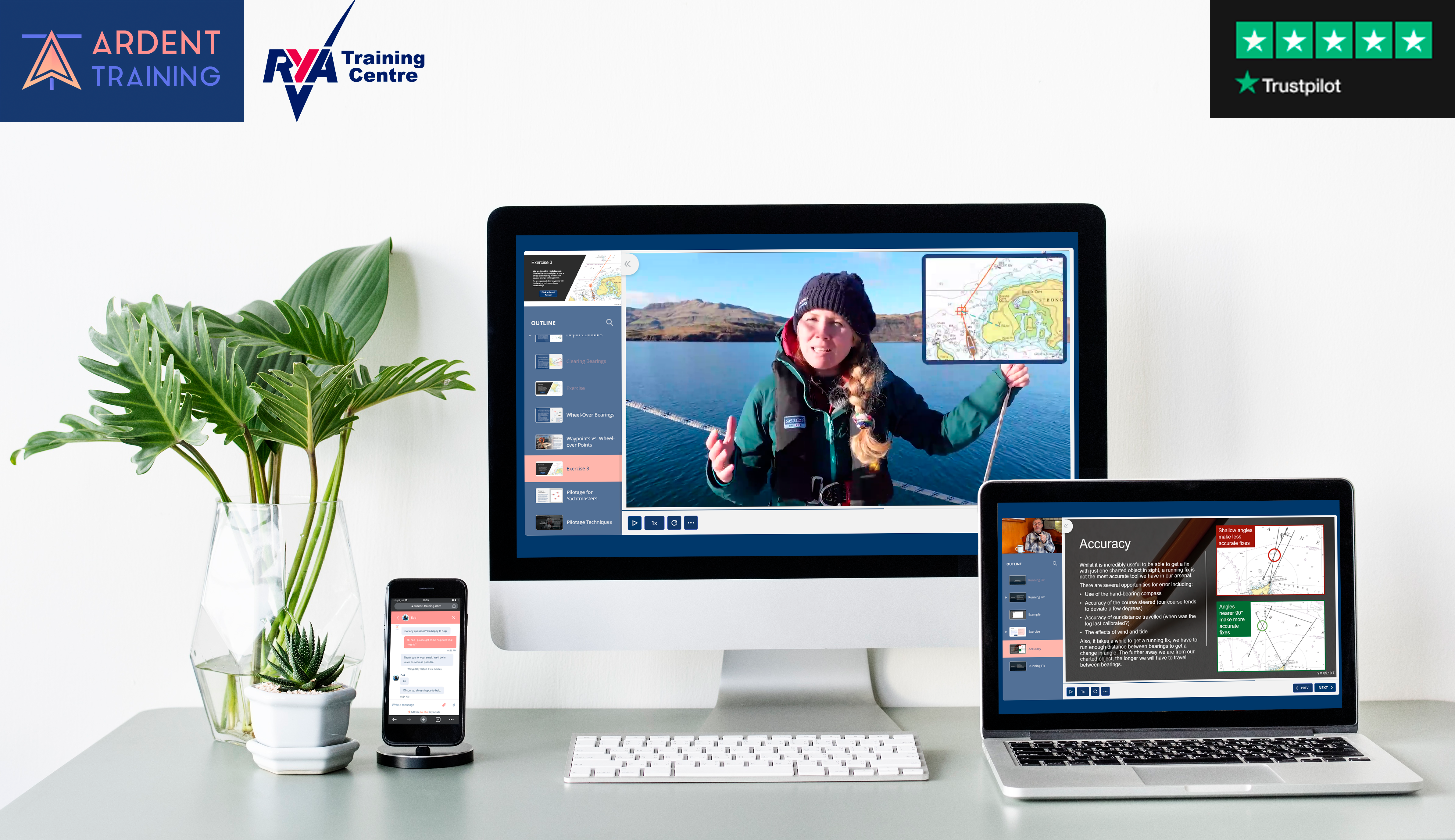 About Ardent Training
Ardent Training is a reputable provider of sailing education and training courses, offering a range of high-quality online and in-person courses for sailors at all levels. As a proud member of British Marine, Ardent Training is dedicated to promoting the growth and success of the UK's marine industry.