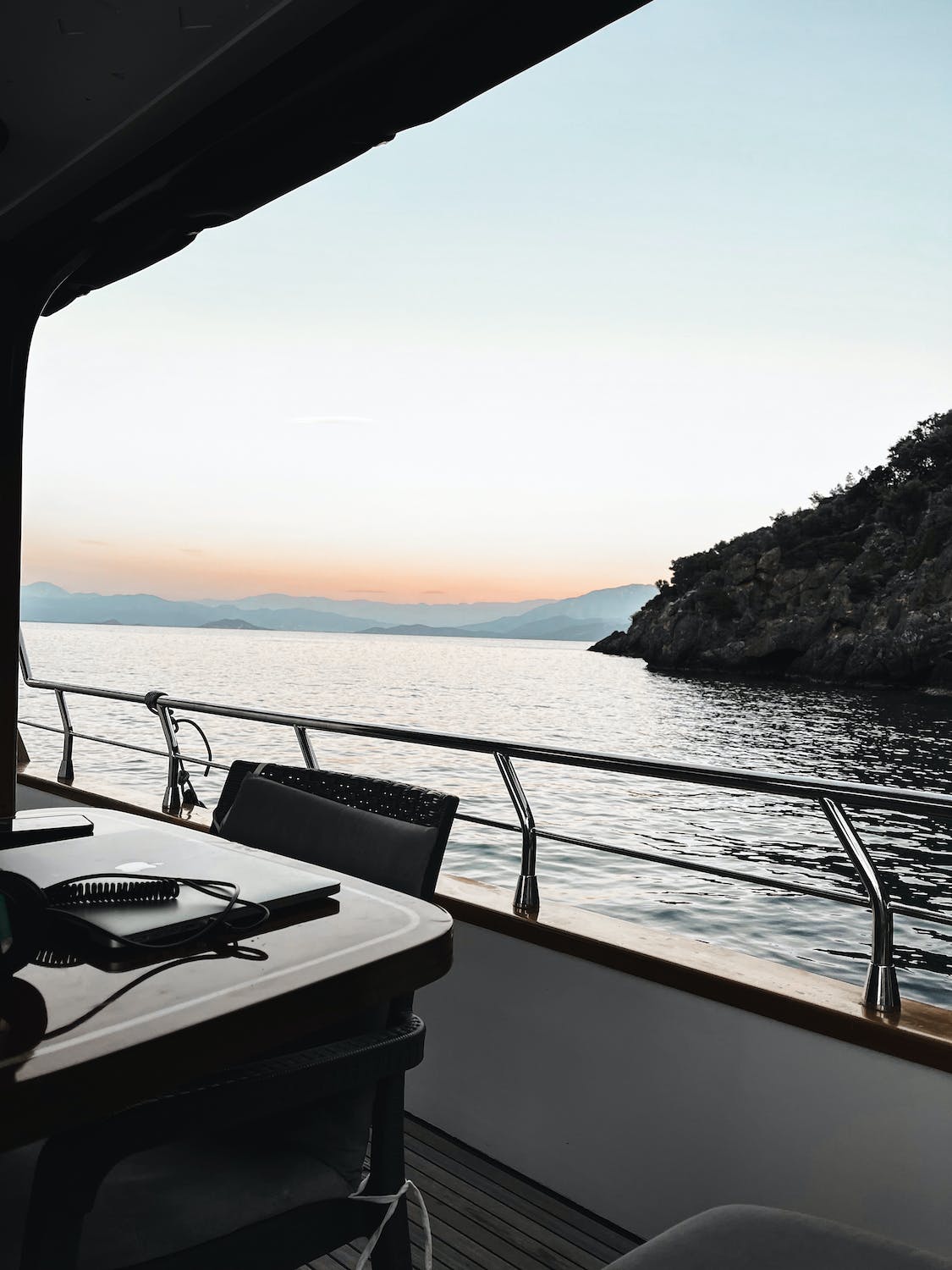 Master the Seas: How Online Sailing Courses are Making Waves
A New Wave of Learning: Introduction to Online Sailing Courses
Gone are the days when learning to sail meant spending hours in a traditional classroom before setting foot on a boat. Now, thanks to technology and online learning platforms, sailing courses are available in the digital realm. Picture yourself on your couch, exploring the fascinating world of sailing, right at your fingertips!
Sailing is no longer a skill exclusive to those with access to the sea and a boat. With online sailing courses, anyone can learn to sail, anywhere in the world. This new wave of learning has democratized sailing. No more waiting for perfect weather or trying to fit sailing lessons into your hectic schedule. With online sailing courses, you're the captain of your learning journey.
There's a variety of sailing courses available online, whether you're a novice or a seasoned sailor looking to upskill. Want to delve deeper into navigation, weather forecasting, and safety procedures? There's a course for that! The possibilities are as vast as the ocean itself.
Online sailing courses allow you to learn at your own pace, 24/7. You can revisit any tricky parts or refresh your memory as often as you need. In other words, you're in complete control of your learning experience.
Online sailing courses prepare you for real-world challenges on the water. By the time you finish your course, you'll be ready to tackle your next sailing adventure with confidence.
So, are you ready to ride the wave of this digital revolution in sailing education? With the right online sailing course, you can go from landlubber to sea-worthy skipper in no time. Set your course and let the adventure begin!
Demystifying the Ocean: A Closer Look at the RYA Day Skipper Online Sailing Courses
With the RYA Day Skipper Online Theory Course, your sailing aspirations are closer than you think. It's one of the most popular sailing courses worldwide, bringing the mysteries of the ocean to the comfort of your home.
This online sailing course takes a deep dive into the fascinating world of sailing. From understanding the principles of navigation to studying marine weather patterns, you'll gain a well-rounded understanding of what it takes to skipper a sailing vessel confidently.
The RYA Day Skipper Online Theory Course is perfect for novice sailors with little experience. It guides you from basic sailing principles to complex concepts like chart work and tidal calculations. By the end, you'll be on your way to becoming a competent, confident navigator. You can find out more about this course and where it fits into the wider RYA sailing courses scheme with this brochure:
The RYA Day Skipper Online Theory Course includes real-life scenarios and practical exercises, helping you apply what you've learned and practice decision-making under various sailing conditions.
One of the course's advantages is that you can access the course materials at any time. Got a burning question at 3 am? Revisit the relevant course materials and find your answer.
The RYA Day Skipper Online Theory Course encourages you to chart your own course at a pace that suits you. You can pause, rewind, and rewatch any section you need to.
At the end of the course, you won't just be a sailor in theory; you'll be ready to tackle the practical world of sailing with newfound confidence.
Online Sailing Courses Success Stories: Transforming Dreams into Reality
From Landlubber to Sea-Worthy: Sarah's Story
Sarah, a landlocked Midwest native, had always been fascinated by the sea. Without any prior sailing experience, she enrolled in the RYA Day Skipper Online Theory Course. With hard work and determination, Sarah mastered the course content. Today, she confidently charters her own sailboat during her vacations to the coast.
Enhancing Sailing Skills: Mark's Journey
Mark, an amateur sailor, wanted to hone his skills for his dream of living aboard his own boat. The RYA Day Skipper Online Theory Course was a game-changer. The comprehensive curriculum, flexible learning schedule, and practical exercises brought Mark from a sailing enthusiast to a confident skipper.
Around the World Solo: Lily's Adventure
Lily, a corporate worker with little free time, dreamed of sailing solo around the world. The RYA Day Skipper Online Theory Course allowed her to learn at her own pace. Lily is now living her dream, currently sailing her way around the globe.
Conclusion
Setting Sail on Your Sailing Journey So, are you ready to embark on your sailing journey? Your dream to conquer the seas could be just a course away. With the right online sailing course, you can transform your dreams into reality. Take the helm and set your course today!
Ready to set sail? You can start right now with a free trial for our RYA Day Skipper Online Theory course.
Click here to give it a go, we think you will enjoy it!