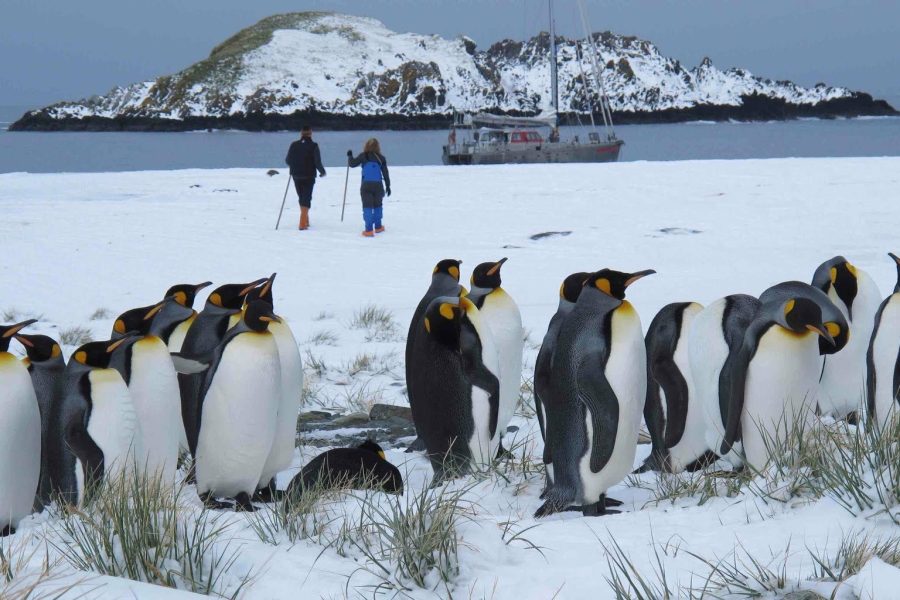 From Show Attendee to Show Exhibitor: My Journey Back to Southampton International Boat Show
Hello everyone!
It feels crazy to be preparing to go back to the Southampton International Boat Show — 7 continents and hundred's of thousands of miles later I am returning to the very place where a 17-year-old me from a small landlocked town found his calling. It's hard to believe that the first time I attended this show, I was just a quiet teenager who couldn't swim and had never set foot on a sailing boat. But here I am today, not just attending but proudly exhibiting and even giving a talk on stage.
14 Years Ago, I was a quiet kid who liked hiking and computers and had absolutely no idea in which direction I should focus my efforts to make a living. I was only in Southampton visiting my sister, and the boat show was just a fun day out. But it wasn't the big fancy boats that caught my attention, it was talking to seasoned sailors who challenged and tested themselves, travelling the world and getting paid to do it.
Without any other plans, I thought it was worth a shot and signed up for a 5-day RYA competent crew course. I essentially learned how to not fall off a boat while possibly being helpful, but more importantly, I learned I loved sailing and didn't get seasick. My Skipper was impressed and said if I got my Day Skipper ticket he would take me on as a delivery crew, so I signed up for my next course the following day.
Over the years, I've been fortunate enough to sail to all seven continents and cover hundreds of thousands of miles. From whale and dolphin research vessels — yes, dolphins are just as cool in person — to Antarctic expedition ships, the sea has been my classroom, office, home, and playground.
As for career highlights, how many can say they've appeared on nature and news TV shows without being chased by the police? I've even been featured in the credits of David Attenborough documentaries — sorry, no autographs. I've also taken mountaineers to previously unclimbed peaks but all the snacks in the world couldn't convince them to name one after me. And yes, I did parlay all these adventures into what you might call a "proper job".
I'm now the principal of an RYA training center, a trustee of a marine conservation charity, and even wear the director's hat at a harbour association.
And as if life couldn't get any better, I now live on a boat with my wife and child. Sure, it's a bit crowded, but at least I never have to mow the lawn.
It's Full Circle at the Southampton Boat Show. I'm back, but this time with my own stand as an exhibitor. I will be looking out for the younger me, ready to help them get started on a new path. Oh, and if you want to hear more about my misadventures and occasional pearls of wisdom, I'll be giving a talk on stage. Consider it a TED Talk with fewer slides and more sailor's yarns.
I'm looking forward to seeing you all at the Southampton Boat Show. Whether you're a newbie just dipping your toes in or a seasoned sailor looking for your next adventure, come and have a blather.
Cheers, Edd Hewett
P.S. Come visit us at our Ardent Training stand. All rum will be served on genuine Antarctic glacier ice.