How to Charter a Yacht?

Chartering a yacht can be a thrilling and unforgettable experience that allows you to explore some of the world's most stunning waters and coastlines. However, navigating the different options and considerations when choosing a yacht to charter can be overwhelming. In this blog, we'll cover the key factors to consider when chartering a yacht, from costs and locations to qualifications and types of charters.
How Much Does it Cost to Charter a Yacht?
The cost to charter a yacht can vary widely depending on a range of factors, such as the size and type of the yacht, the location and the time of year. On average, a 40ft sailboat can cost between £2,500 – £5,500 per week to charter, while a 40ft powerboat can cost between £4,000 – £8,000 per week. These prices typically include the yacht rental, insurance, and sometimes a cleaning fee, but tend not to include food, fuel, or marina fees.
To save money on your yacht charter, consider travelling during the off-season or shoulder season when prices may be lower. Additionally, booking in advance and opting for a smaller yacht can also help keep costs down.
Popular Countries and Locations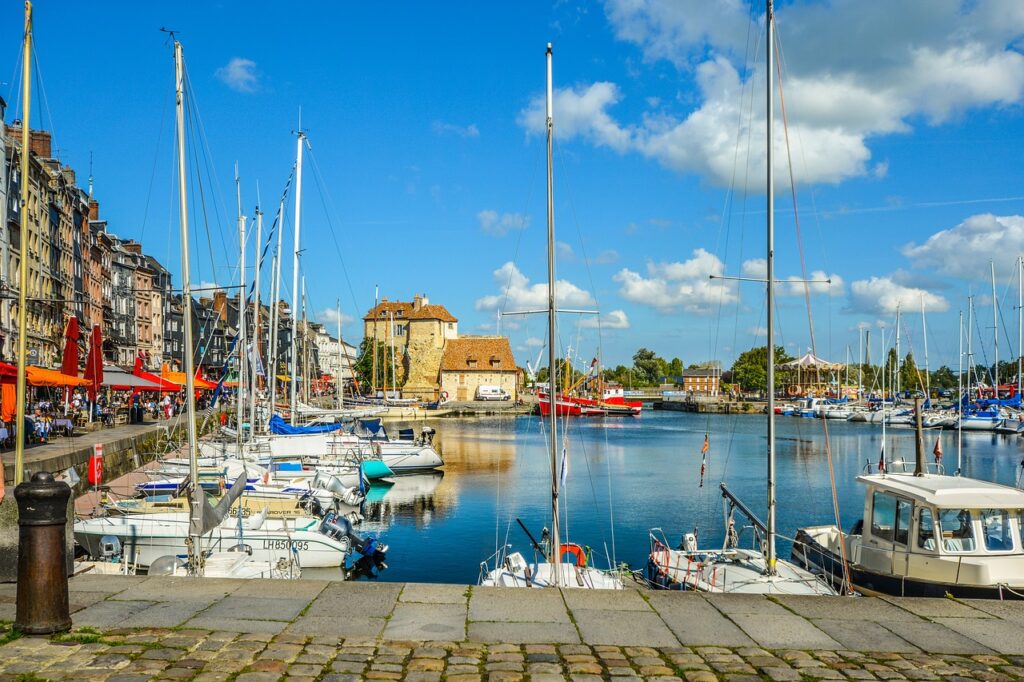 There are many countries and locations around the world that are popular for yacht charters, each offering unique experiences and opportunities. Some of the most popular destinations include the Mediterranean, the Caribbean, and the South Pacific. Within these regions, specific countries and locations such as Greece, Croatia, the British Virgin Islands, and French Polynesia are especially popular.
The Mediterranean offers a rich cultural experience with stunning scenery and historic sites, while the Caribbean boasts beautiful beaches, clear waters, and a laid-back vibe. The South Pacific offers some of the world's most beautiful and remote islands, ideal for a more adventurous yacht charter.
It doesn't just have to be warm places though! We see plenty of charter boats operating around the West Coast of Scotland, and the Norwegian fjords. The highlight not only being the stunning coastlines but also the abundance of wildlife found in these areas. To operate a vessel safely around wildlife take a look at our Marine Environment module in our RYA Day Skipper Course.
Bareboat vs Skippered Charters
When it comes to chartering a yacht, there are two main types of charters to consider: bareboat charters and skippered charters. A bareboat charter is one where you rent a yacht and are responsible for operating it yourself, you will need to have specific qualifications and suitable experience. You will have the freedom to go where you want and your own privacy to share with friends and family.
A skippered charter, on the other hand, is one where a professional skipper is provided to operate the yacht for you. They will be a professional skipper and means you can enjoy the chartering experience without needing to hold your own qualifications. This can be a great first introduction to charter holidays, a way to test the water in safe and experienced hands.
Qualifications for Chartering a Yacht
When it comes to chartering your own yacht, there are certain qualifications that may be required depending on the location and the type of yacht. In many cases, a sailing certification such as the RYA Day Skipper or RYA Coastal Skipper is required, as well as a Short Range Certificate Radio Licence. These certifications demonstrate that you have the necessary skills and knowledge to operate a yacht safely and effectively as a skipper. Many countries also ask for a ICC certificate, this can easily be applied for once you have completed your RYA Day Skipper, without having to complete an additional course. Have a look at our separate blog on the ICC certification for more information.
If you're interested in chartering a yacht but don't have the necessary qualifications, there are a variety of sailing courses and certifications available. At Ardent Training, we offer yachting courses from novice, right up to the highest standard RYA Yachtmaster Ocean.
These courses are designed to train you with the skills and knowledge to understand meteorology, tides, safety and how to navigate across oceans. Once you have completed your theory course and gained your RYA certificate you can then complete the practical at any recognized RYA Training Centre.
So… are you going to take the plunge?
Chartering a yacht can be an incredible experience, but it's important to consider the potential positives and negatives before committing to a charter. Some of the benefits of chartering a yacht include the freedom to explore new destinations, the ability to customise your itinerary and activities, and the opportunity to disconnect from technology and enjoy the beauty of nature. However, some potential downsides include the cost of the charter, the need to plan and organise your own itinerary and provisions, and the potential for unexpected weather conditions or mechanical issues which can force a change of plan, or being storm bound for the duration of your holiday!
In conclusion, chartering a yacht can be an incredible way to experience the beauty of the world's waters, and share an incredible adventure with friends and family. However, it's important to consider the costs, locations, qualifications, and types of charters available before making a decision. At Ardent Training, we offer a range of yachting courses designed to help you gain the necessary skills and qualifications to charter your own yacht safely. Take our Day Skipper course to get one step closer to your first yacht charter holiday.