International Certificate Of Competency (ICC Certificate)
What is it? What does it do? How do I get one? And is it the same as an RYA Day Skipper certificate?
What Is an ICC and What Does It Do?
The International Certificate of Competency (usually referred to as "ICC") is a certificate designed to prove an individual's capabilities when cruising in foreign waters. Essentially, it is an international boating licence.
It was originally designed for use in Europe and is issued under the United Nations Economic Commission for Europe (UNECE), however, not every European has to accept the ICC, and its validity is not restricted to Europe alone.
In this blog we will cover:
Who Needs an ICC?
You should know the licence requirements in your own country, but when you sail abroad you may be required to comply with the maritime legislation of the country you are visiting as well as that of your vessel's country of registration.
Obviously, licencing regulations vary massively as you transit from one country to the next and the ICC helps reduce these variations and make sailing abroad easier.#
Where Is an ICC Valid
For the latest up to date information about where an ICC is officially valid and who the authorising organisation are you should check out the UNECE website:
https://unece.org/icc-resolution-no-40
Note, however, that some countries have not adobted resolution 40 and still choose to accept the ICC in the territorial waters.
Country
Approved body(ies) for issuing of ICC's
Austria
Coastal International Certificate:
Austrian Motorboating Federation
(Motorbootsport u. Seefahrts Verband Österreich
(MSVOE))
(until 31.12.2011);
Austrian Sailing Federation (Österreichischer
Segel-Verband (OESV)) (until 31.12.2011);
via donau (as of 01.01.2012).
Belarus
State Inspectorate for Small Craft
Belgium
General Directorate for Maritime Transport of
the Public Federal Service on Mobility and
Transport
Bulgaria
Bulgarian Maritime Administration
Croatia
Croatian Harbour Master's Offices (Sisak,
Slavonski Brod, Osijek and Vukovar)
Czech Republic
State Navigation Administration
Finland
Finnish Transport Safety Agency
Germany
German Yachting Association (Deutscher
Motoryachtverband e.V.);
German Sailing Association (Deutscher SeglerVerband e.V.).
Greece
Hungary
National Transport Authority
Ireland
The Irish Sailing Association (ISA);
International Yacht Training (formerly known as
International Yachtmaster Training);
Irish Waterski and Wakeboard Federation
(IWWF).
Italy
Malta
Latvia
Road Traffic Safety Directorate
Lithuania
Maritime Safety Administration of Lithuania
Luxemburg
Commissariat aux Affaires Maritimes
Netherlands
Stichting VAMEX
Norway
Norwegian Maritime Authority
Poland
Portugal
Romania
Romanian Naval Authority
Slovakia
State Navigation Administration
South Africa
South African Maritime Safety Authority
(SAMSA);
South African Sailing.
Spain
Switzerland
Federal Transport Office (OFT), Berne;
Regional (canton) offices of road traffic and
navigation.
Turkey
United Kingdom
The Royal Yachting Association (RYA);
British Water Ski and Wakeboard;
International Yachtmaster Training;
British Sub Aqua Club.
How to Apply for an ICC
An ICC has to be issued by an authorised organisation in the country that you are a national of or resident in, and can only be obtained in countries which have signed up to Resolution 40 of the United Nations Economic Commission for Europe (UNECE) Working Party on Inland Water Transport.
If you are a UK resident that means you need to apply for your ICC through the RYA.
If you are not a resident in the UK, you will have to find your authorising body via the UNECE website.
Exceptions to this rule include nationals of United States, Canada, Australia, or New Zealand who can all also apply through the RYA.
Applying for Your ICC Certificate With the RYA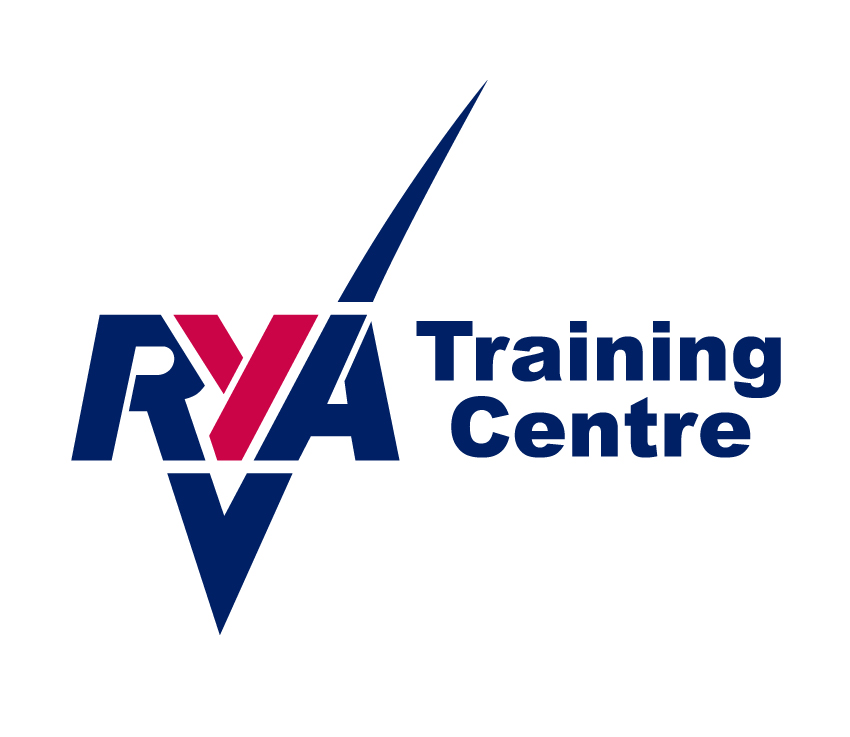 Requirements/Examinations
There are two ways to get an ICC with the RYA:
Present an equivalent or higher RYA certificate alongside an ICC application form.
Undertake a one day ICC examination at an ICC test centre
You must be at least 16 years old and be both physically and mentally fit enough to operate a yacht (vision and hearing may be assessed).
Equivalent or Higher RYA Certification (e.g. Day Skipper) and Application Form
You can be issued an ICC directly if you already hold one of the following RYA certificates;
Powerboat level 2
RYA Day Skipper
RYA Coastal Skipper
RYA/MCA Yachtmaster Coastal
RYA/MCA Yachtmaster Offshore
RYA/MCA Yachtmaster Ocean
Send a completed ICC application form (available online or in paper form) with a copy of your certificate, a passport-sized photograph, and £45 (free if you are an RYA member) to the RYA. You'll get your ICC back within a couple of weeks. If you are in a hurry, a Fastrack service is available priced at £75 for non-members but cheaper if you are a member of the RYA.
ICC Assessment
If you do not already hold any of the qualifications listed above, and do not intend to, then you will need to undertake an ICC assessment at an ICC test centre.
The assessment takes one day and cost approx. £300.
You will be assessed on your navigation skills, boat-handling skills, seamanship, and safety. When booking an ICC, it is best to find a test centre which will be willing to run a quick preassessment and provide any coaching where necessary before the ICC assessment begins.
ICC-4a Power assessment syllabus and certificate
ICC-4b Sail assessment syllabus and certificate
ICC-4c Coastal waters assessment syllabus and certificate
To find an ICC test centre, use the 'Where's my Nearest' tool on the RYA website.
FAQS
RYA Day Skipper
If you wish to obtain your RYA Day Skipper (which can subsequently be used to obtain an ICC) then get started on your theory course with Ardent Training.