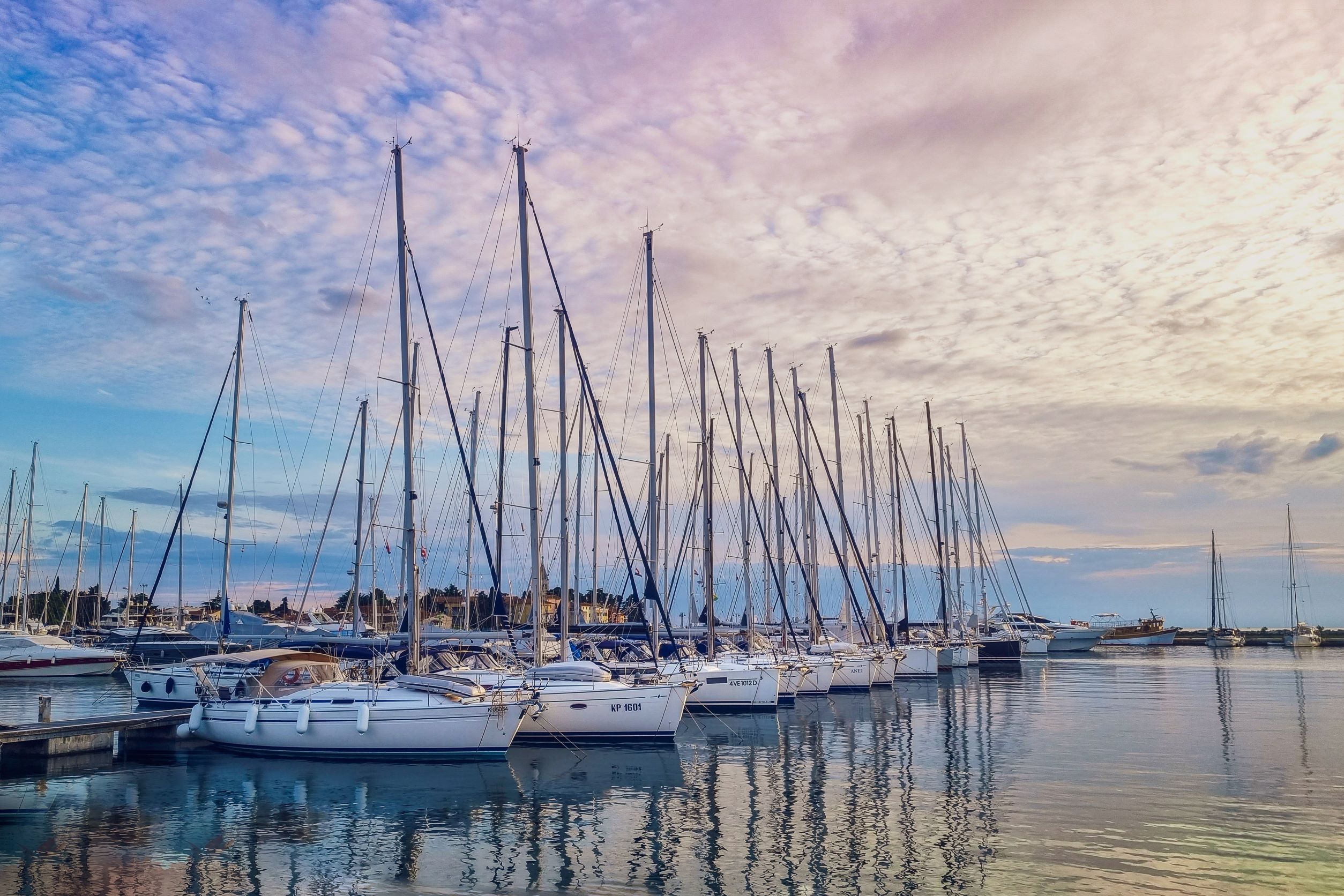 How To Sell Your Boat
Circumstances change and we have to adapt, sometimes that leaves us thinking 'it's time to sell my boat'. Maybe you just got your RYA Yachtmaster ticket and want to upgrade! There are many ways to go about selling a boat, if you do it right, you can get a good price and a quick sale.  Do it wrong and you could end up wasting significant amounts of time and money.
We have written this blog to help you do it right! We will guide you through the process and the different options, giving you the knowledge to make the right decisions when it comes to selling your boat. This blog includes sections on:
Pricing your boat
Preparing it for sale
Choosing between a yacht broker, yacht trader and private Listing
Listing your boat
Making the transaction
So stop searching for 'we buy any boat dot com', read this article, and find out exactly how to sell your boat.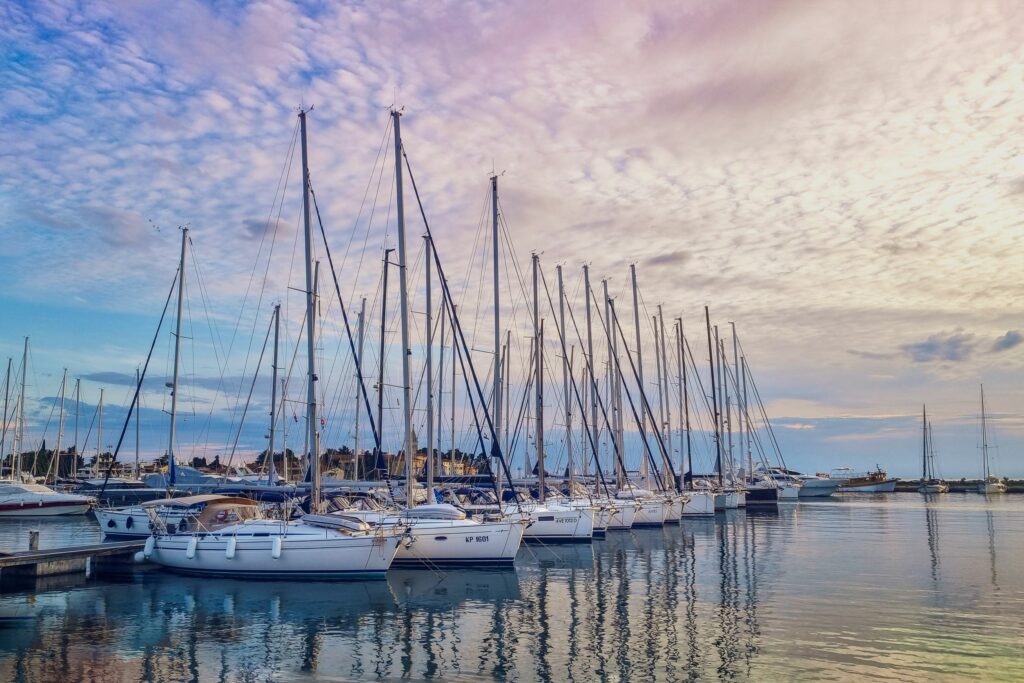 Setting Expectations – I Want To Sell My Boat, but How Much Is My Boat Worth?
Before we get started, let's get real about how much your boat is worth. There is no point in lying to yourself about its value, we all love our boat and are happy to look at it through rose-tinted glasses, but setting the price too high will only result in delays, expense, and disappointment. There isn't an easy tool that will value your boat for you (the value my boat website is just a yacht broker in disguise), you need to be more objective and realistic about the process. What are your boat's flaws and what are its advantages? What could you do to make it more appealing and more valuable to potential buyers? How does it stack up against other options on the market? Your boat is only worth what someone is willing to pay for it!
To get this right, you must take a data-driven approach and do some research. Get on to some brokerage websites and look for similar vessels and their prices. They should be similar in make, model, size, age, location, and condition! All these factors will affect the sale price. They should also be recent listings as the market for second-hand yachts fluctuates significantly. This is a big ask, and you aren't likely to find an exact match, but do your best and see what your boat is really worth.
To get this right, I would recommend jumping on a major brokerage website such as Boatshed. Get onto their website and make your way to the buying section where you can search for boats by all the criteria listed above.
If you are going to sell your boat through a brokerage, they will do all this research for you and guide you on a valuation and list price so you might want to skip this step.
One final note on the subject, many folks want a fast sale and ask me 'how do I sell my boat quickly?'. Logically, you might think setting the price low would speed this up, but buying a boat is much more personal than that and this rarely works in your favour. If you are honest, value your boat correctly, and present it well, you should get a quick sale and a good price.
Preparing A Boat For Sale
You have worked out how much your lovely yacht is worth, and still want to sell. Great, now it's time to get it in order! Remember, this article is all about getting you the maximum price for your boat in the shortest amount of time. Even with the time, effort, and maybe expense of the items covered in the list of jobs below, you will end up selling your boat faster and for more money.
Paperwork Needed To Sell A Boat
You won't get far without paperwork, with or without a brokerage assisting you. Having all the paperwork in order will impress potential buyers, and may prove essential when it comes to the final transaction.
The main documents you should have to hand are:
Builder certificate (not essential, but helpful)
Bill of sale (from when you purchased the vessel)
Evidence of VAT status (such as the original invoice)
Registration documentation
Evidence of RCD compliance (if buying or selling in the EU)
Service information for the engine, generator, sails, and any other applicable equipment
Receipts of any larger repairs
And any other documentation you might have.
Don't worry if you are confused by or missing anything from this list (many older vessels are), contact a brokerage and they will likely help you rectify the issue in exchange for your custom.
Cleaning
This should go without saying, but you might not realise to what extent you need to clean.
Potential buyers will want the boat to be empty of anything you aren't including in the sale price. If you normally keep a set of clothes in the cabin, toiletries in the heads, or have a stash of magazines under the saloon table, remove them before attempting to sell the vessel. It should not look lived in!
Buyers will expect to be able to open every locker and bilge and will expect them all to be clean and dry. This is important not just as a good impression, but they will be inspecting the structure, fittings, and the inside of the hull. Any grime covering these areas may make a perfectly strong boat look like it has hidden demons.
On the outside, polish the metalwork, wax the Gelcoat, treat the teak, and get into the details with a toothbrush. Even the locker drains and scuppers should be sparkling.
Machinery should be clean and corrosion free, but don't get carried away with a fresh paint job. An old engine with fresh paint can sometimes raise questions about potential coverups.
Make Sure Everything Works
Make sure all your equipment is running smoothly. A buyer wants to know that you have looked after the boat well, a good way to convince them of this is for everything to have been serviced. If they dip the oil on the engine and find year old black oil, they will assume that you haven't looked after the boat well and will redouble their efforts to find issues.
Location
The boat should be easily accessible to potential buyers. Even the best boat in the world is unlikely to sell quickly if it's on a swing mooring up a muddy creek.
To keep the boat clean, dry, and accessible to buyers, it might be worth sticking it in a marina for a month whilst you sell it. If you do this, ask for a berth near the main walkway as this will also enable you to acquire passing trade and interest from other marina users.
Worried about finding space? Or the cost? Speak to a brokerage, many will have a system in place to get you a premium space at lower rates.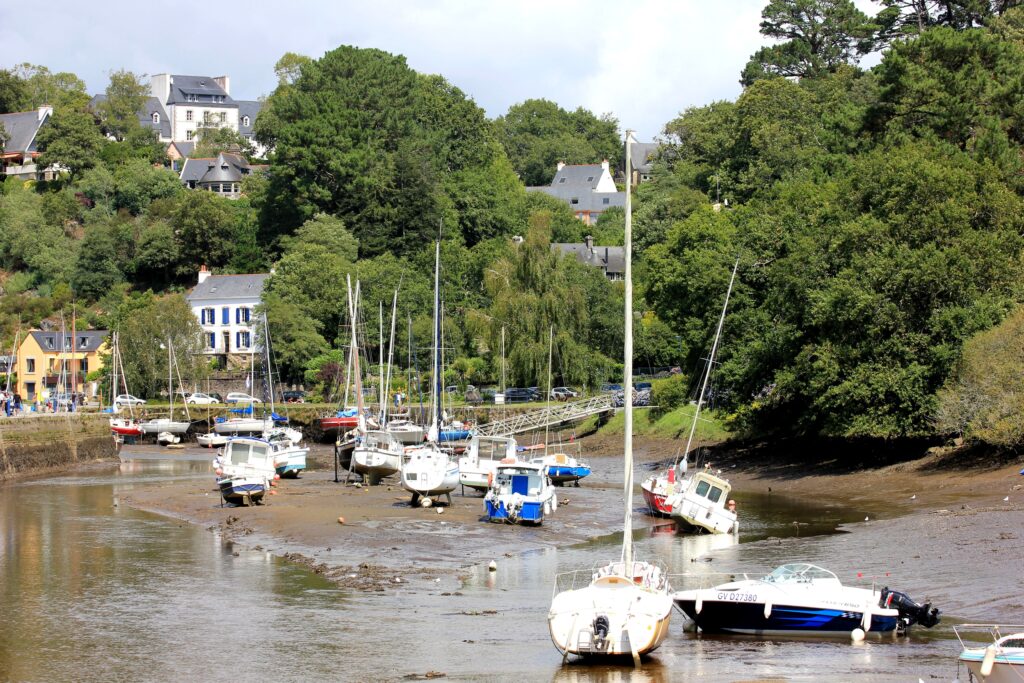 Where To Sell Your Boat
By now you should have a good idea of what's involved in preparing your yacht for sale. The next step is to actually list it and generate some interest. Listing your vessel involves taking photos, writing up a description, and placing an ad. The preparation stages are likely all going to be down to you, but when creating the listing you have another option. You can choose if you want to list your vessel privately, or with a brokerage.
Should You Use A Broker To Sell Your Yacht?
You would be forgiven for thinking that in the age of eBay, Gumtree, and Facebook, you could easily sell your boat online and yacht brokerages and boat traders were outdated. But you would be wrong. By listing your vessel yourself you are responsible for the entire process of selling your yacht. This includes photographing your vessel, creating an appealing yet honest description, advertising fees, arranging and conducting viewings (the vast majority of which will be time-wasters as viewing boats is fun), liaising with surveyors, dealing with price negotiations, and finally preparing all the legal paperwork and money transfers.
If you list your boat with a brokerage, you will be getting a third party professional to handle all of this. Brokerages will advise you on your preparations and deal with the advertising, viewings, sea trials, surveyors, negotiations, and all the paperwork. The average number of viewings needed before a sale is made drops significantly when using a yacht broker as well. This is due to the customised service they provide the buyers with, only taking them to see the perfect boat for them. Brokers invest a lot in the opportunity to sell your boat for the maximum price and are generally fantastic value for money.
In exchange for the brokerage's investment, they will charge a sales commission of roughly 8-10% of the final sale price. The best part about this deal is that it is in the brokerage's interest to sell your boat quickly and for a lot of money, and as experts in selling boats, they know exactly how to do that!
Which Boat Broker Should You Use
If a brokerage sounds like a good route for you then it's time to think about which one to use.
You will need a brokerage which:
Can sell your boat fast – The longer it's sitting around, the more it's costing you. Sell now to maximise the value of your sale.
Operates in your area – The brokerage will need to be selling in your area to conduct viewings.
Has a no sale no fee policy – They should only take a penny from you after they have sold your boat.
Doesn't lock you in – Some brokers have policies about where else you can list your boat. Don't tie yourself down, keep your options open and make sure your broker isn't so restrictive.
Takes the photos and creates the advert – They are professionals, with professional equipment, and experience in creating the perfect ad for your boat. Make sure you make them work for their money.
Has a wide reach – If they only advertise in one small shop in one marina, your boat will never sell. Yacht brokerages should advertise your yacht far and wide to bring in the right buyer sooner.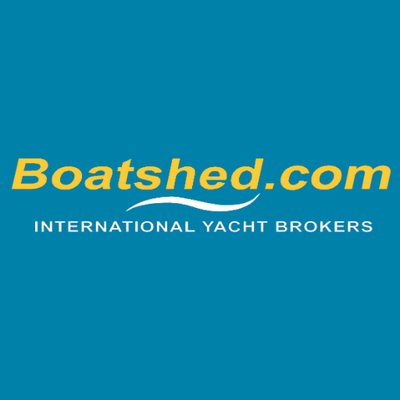 At Ardent Training, our preferred yacht brokerage is Boatshed. They are the modern, forward-thinking yacht brokerage and tick all of our boxes. Boatshed has the largest reach of any yacht brokerage we know of, meaning your yacht will sell in half the time and you are more likely to get your asking price. Not only is their platform fantastic, but their service is excellent too, providing a personalised experience for every buyer and seller.
With low fees and no restrictions, we really can't see any reason not to list your yacht with Boatshed. Even if you ultimately end up selling it privately, you will have lost nothing by listing it with Boatshed too.
How To List Your Boat Privately
Whether you are listing with a brokerage or not, you may also be interested in the process of listing privately. Many brokers will allow you to continue listing your yacht privately alongside their listings after all. If that is the case for you, here are a few tips about the process:
Photos
You will need to take photos of your yacht to sell. These photos not only need to grab the attention of a potential buyer, but also sell the lifestyle of owning your yacht, and provide all the details they need to convince them it's worth looking at. That's a tall order for a few photos.
Start by using the correct gear. Phones are great these days but you still need to use them correctly:
Firstly, change the image aspect ratio to 4:3 and only take landscape photos, this is the most advert friendly setup.
Secondly, for interior photos, switch the flash on and make sure there is plenty of lighting for your photos. Also, use a wide-angle lens and always make sure to get a bit of the floor in the photo, not the headlining!
Finally, take your photos on a nice day, in a nice location. Remember, you are selling the dream, not a grey day in a car park.
There is no maximum number of photos to take. The bigger the boat, the more you should take, but ultimately between 25 and 50 photos is a suitable target for any yacht.
Viewings
If you list privately you will need to be available to take a phone call, email, or text at any time. You cannot afford to put off potential buyers by not responding to them quickly. Once in contact, you will have to vet the buyers and try to distinguish between the realistic buyers and time wasters. Not an easy task!
Finally, you will need to arrange a time to take them to the boat and show them around. Once the viewing does take place, make it an enjoyable experience. Offer them a coffee, give a quick tour, and then retreat to a distance so they can inspect and talk amongst themselves. The buyer will likely have some questions, so anticipate your buyer's concerns and have answers prepared.
Before they leave, try to establish how serious they are. They are likely to want some time to think about it, but it's good to know where you stand.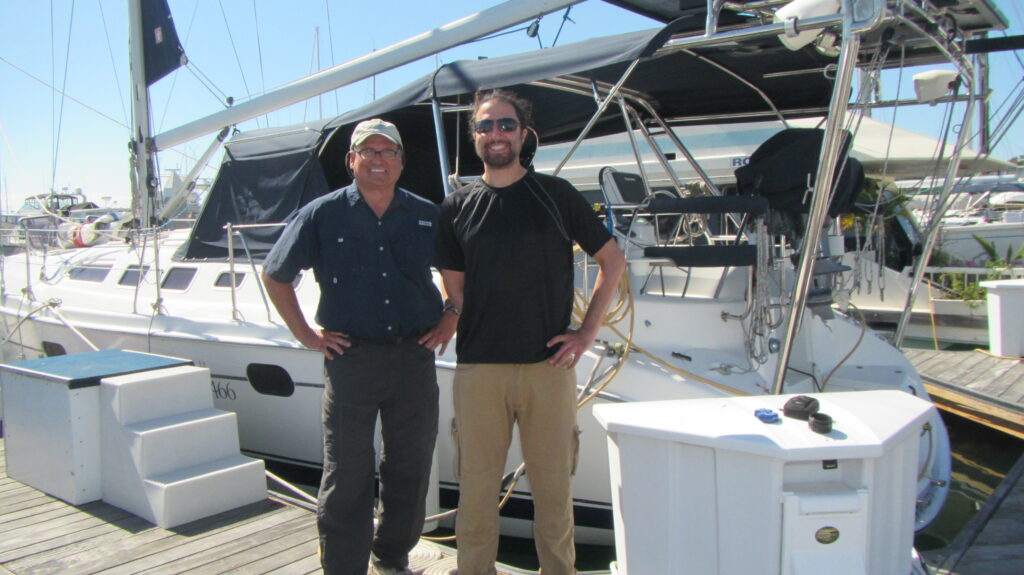 Negotiating
If a potential buyer makes an offer, expect there to be some negotiation, they will be expecting the same. Bear in mind that further reductions may be made after a survey is conducted so don't give too much away before that stage.
Sea Trials and Surveys
Now the buyer is serious and is about to make a huge investment, they will most likely want to attend a sea trial and conduct a pre-purchase survey. Be prepared for this and ready to facilitate your buyer's and surveyor's needs. A survey will cost the buyer money and is a good sign of their intention to complete the sale, but a survey can also bring up new issues which may scare the buyer away. For this reason, don't de-list your yacht yet, or put off any other potential buyers, not until a bill of sale is signed.
Bill Of Sale
The final step is to draw up a bill of sale and receive the money. The RYA provides a model agreement for the sale and purchase of second-hand boats (boat bill of sale template) that lays down the common terms and conditions, such as the agreed price, time frame, change in ownership, and a waiver detailing the buyer is in possession of the relevant facts regarding the condition of the vessel.You can find this template here, on the RYA website.
Summary
There is a lot to selling a boat and it's worth getting it right. Personally, I have been through the process privately and just the stress of meeting strangers, drawing up contracts, and transferring large sums of money makes it worthwhile to utilise a brokerage. I would also be more comfortable knowing that the brokerage has found the perfect buyer for my yacht, who is going to love it and look after it. When it comes to picking a brokerage, for me it's a no brainer. Boatshed has really shaken up the industry with its innovative platform and excellent support.
However, if you do decide to go privately, I hope we have provided you with some helpful tips and information.