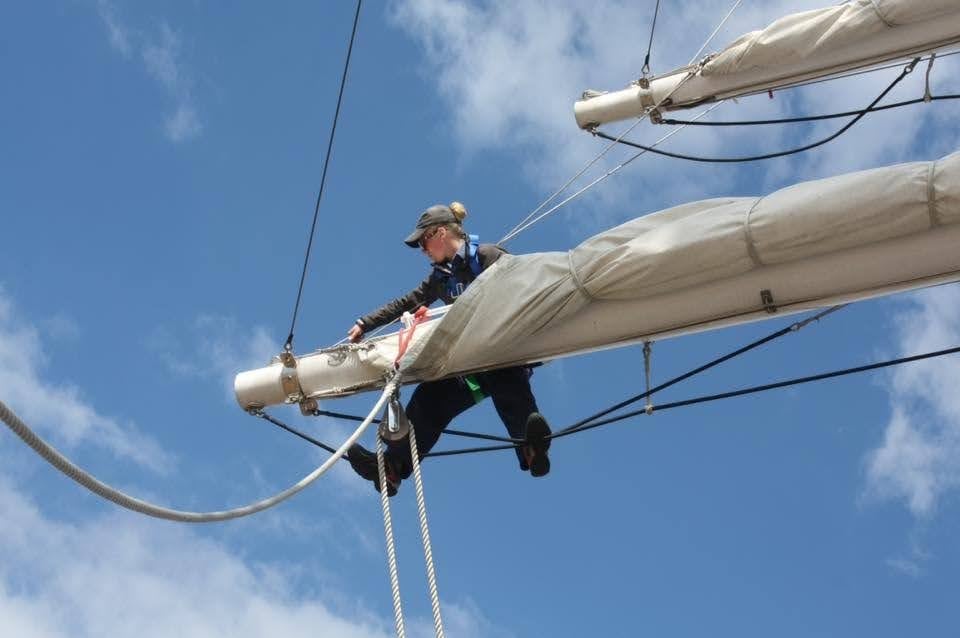 Online RYA Theory Course Provider Ardent Training Champion Jubilee Sailing Trust
NEW CORPORATE PARTNERSHIP! We are providing online RYA theory training to Jubilee Sailing Trust crew.
We are so proud to be one of the Jubilee Sailing Trust's first Champion Partners!
We are supporting this amazing charity by giving a discount on our courses to all their volunteers, as well as donating a percentage of each sale to the charity.
Read more here:
https://jst.org.uk/ardent-training/
Our co-founder and Chief Instructor Charly (
in the rigging!) has extensive experience of sailing Tall Ships. Our content creator and Instructor, Charlie Triggs (and three generations of his family!) have all sailed with the Jubilee Sailing Trust.
Read more about their journeys in the JST blog here:
https://jst.org.uk/getting-to-know-ardent-training/