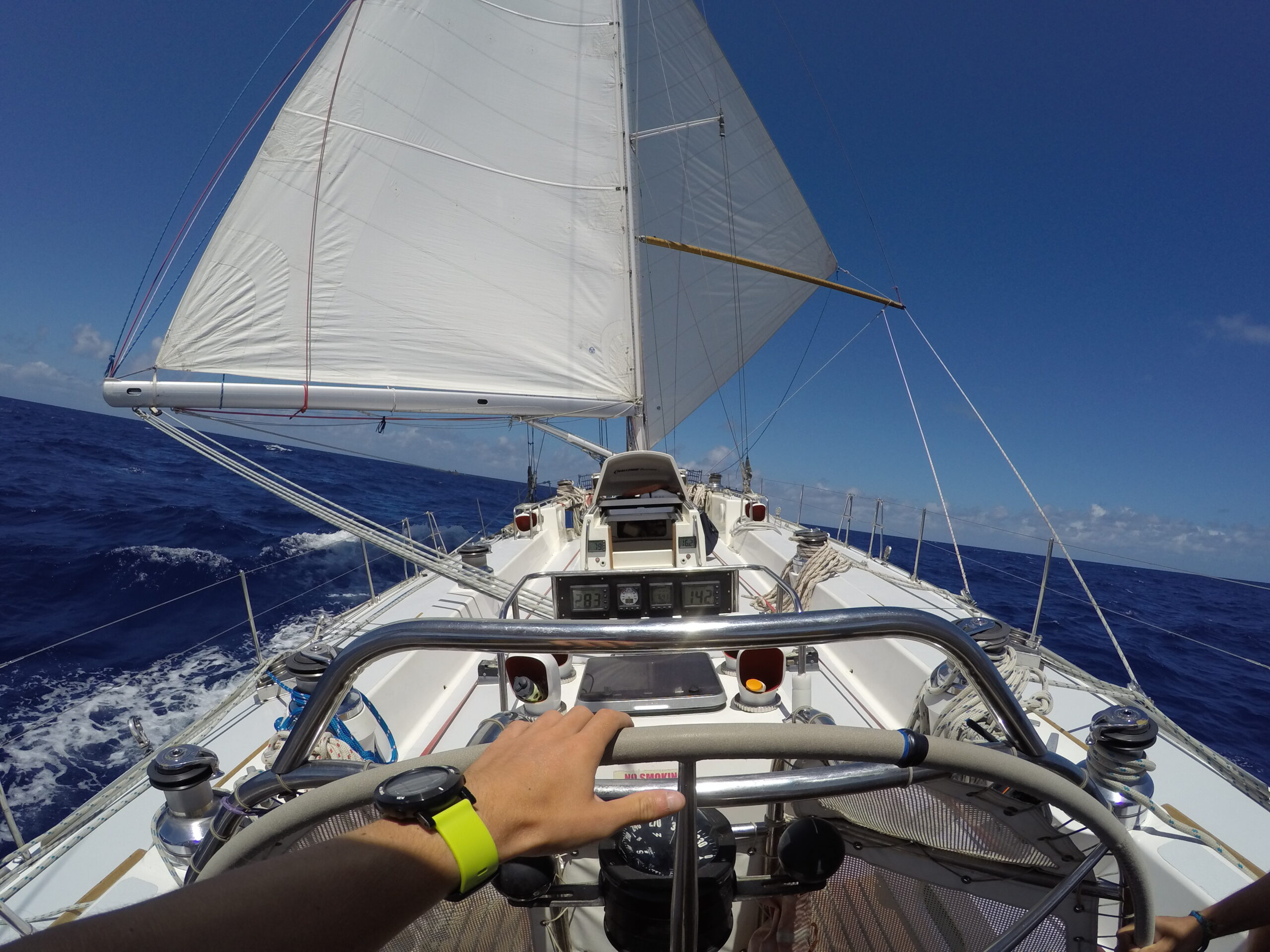 How to Gain More Sailing Experience After You Have Completed Your RYA Sailing Courses.
At some point, you decided you wanted to get into sailing. You've been on a few sailing trips, such as sailing holidays, a couple of jaunts on a friends boat or perhaps you've even taken a few sailing courses such as your RYA Competent Crew or Day Skipper. But what's next? You want to start taking this more seriously but what's in between doing the odd trip and full-on owning a boat or going professional? What you need to do is get a few extra miles under the keel and build your sailing experience.
This post is aimed at sailors who have gotten hooked, learned the basics, and now want to expand their horizons, gaining useful experiences that will allow them to keep learning and progressing. Chartering a boat is great for a holiday, but if you are wanting to sail more often, gain more long passage experience, sail in different locations, with different people, or even on different types of boats, then there could be more cost-effective options that give you better chances to upskill.
There are many ways about going about this and we'll discuss the following options in this blog:
Crew finder or crewseeker platforms
Yacht delivery crew
Long distance yacht racing
Volunteering for sailing charities
Boat sharing
Crewing Agencies for Sailing Trips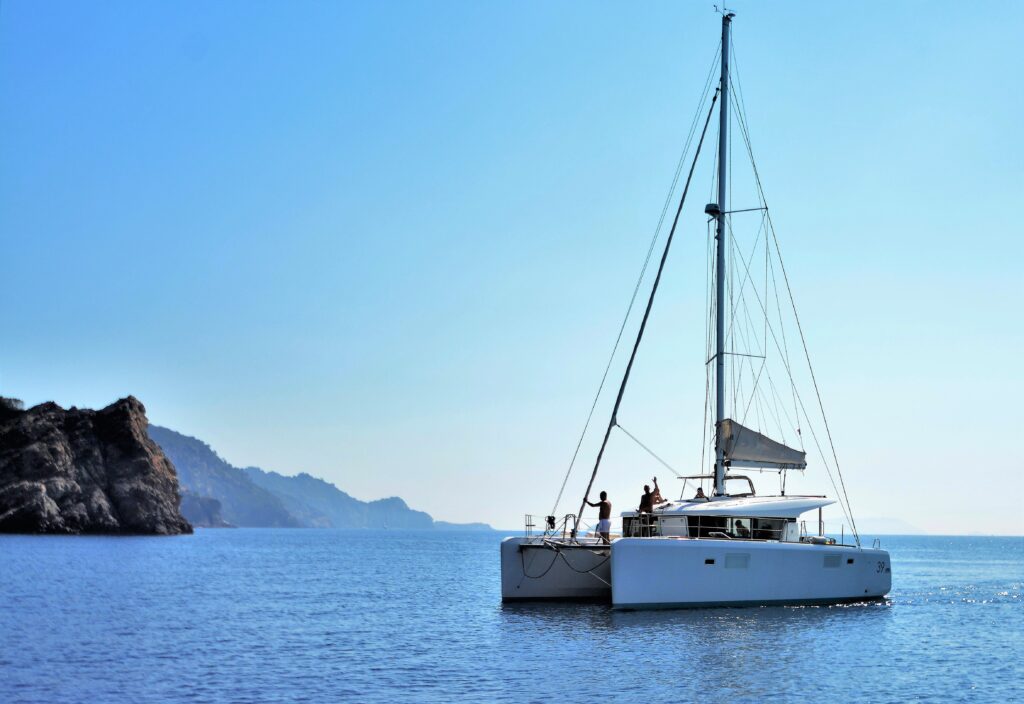 Using a crewing agency like crewseekers, crew bay, crew finder, or find a crew is a great way to make new friends and get more miles under your belt. They aim to match boat owners who would like crew with crew who are looking for some free or cheap sailing trips. Skippers who need crew post ads, and potential crew (like yourself) who like the look of the trip can get in touch. Usually, skippers will expect you to chip into fees and cover your share of expenses but this is a cheap way of getting out to some new places and sailing with some new skippers. Of course, meeting up with strangers does come with risks, make sure to get to know them as well as you can beforehand by email or video call etc. and make sure you know what all the expectations are. Also, remember to ask what safety equipment is on board and what the situation is regarding insurance. Basically, you might get a free sailing holiday of a lifetime but it's down to you to do your research and keep yourself safe.
Want to boost your chances of getting picked and taken on a dream sailing holiday? It can be hard to prove experience and competence over the phone, so get a qualification to your name to back you up. Finish off that RYA day skipper ticket or build your knowledge with the RYA Yachtmaster theory. You might not be ready for the Yachtmaster exams yet but you can still get the theory course ticked off to show off your enthusiasm for sailing.
Crewing on Yacht Deliveries
Looking for something a bit more formal? Another way to get some miles under your keel and add a few more sailing trips to your logbook is to join a yacht delivery as crew.
Halcyon Yachts, for example, have a register of skippers and trusted crew who deliver yachts from place to place. When someone buys a yacht, they might not have the time or ability to move it to where they want it. This is when they get in touch with a yacht delivery company (like Halcyon) and pay to have a skipper and crew move the boat for them. The 'delivery' is getting the boat to the owners desired location.
Deliveries can be from anywhere, to anywhere in the world. Perhaps just a quick hop along the coastline lasting 2-3 days or sometimes it could be a couple of months on an ocean crossing. It's definitely a working trip, there will be no stops for sightseeing. In fact, you will only usually be allowed to stop for fuel, water or weather restrictions so some night sailing is almost always guaranteed.
It's a great way to sail in lots of different locations, learn all kinds of new boats, rigs, setups and network with lots of other sailors.
There's not usually many crew on board, just the minimum. So that would be 3 for a short coastal trip and probably 4 for an ocean crossing. Everyone would be expected to share in all cooking, cleaning and keeping watch, so having a reasonable amount of experience to begin with is essential.
Sometimes there is the opportunity to deliver brand new boats out of the factory, which is very exciting, but this comes with its own set of challenges as you will be handling somebody's pride and joy. They will expect their boat to arrive with them in at least as good condition (or better!) than when it left the factory! It's not easy to make a boat look like it's never sailed a day in its life. Any trace of salt water marks needs to be removed. Faded or chaffed stitching needs to be addressed. You will likely even be asked to bring your own crockery and cutlery! Any chips to the woodwork will not be forgiven, so the whole boat basically needs to be wrapped in bubble wrap for the journey to avoid any accidents. This can be stressful at times and with new builds there are often teething problems.
It's a very good idea to always go with a large and trusted delivery company. The benefit is that they will usually take care of the insurance and make sure that there is suitable safety gear onboard like an in-service liferaft. However, even with the largest companies, they will usually expect you to take your own lifejacket, tether and foul weather gear. In addition to this, I would recommend taking a PLB and any other equipment you have, such as a compass and chart plotting software which is easily downloaded on a tablet. You can never be too prepared.
If you choose to go down this method, as a crew you can expect to get your expenses paid (travel and food), but on a budget. No business class flights for the delivery crew!
Once again, if you go down this route you will be competing for places on sailing trips so tick off as many tickets as you can beforehand. You might not be ready for the RYA Yachtmaster exams yet but you can still get the theory course ticked off to show off your enthusiasm for sailing.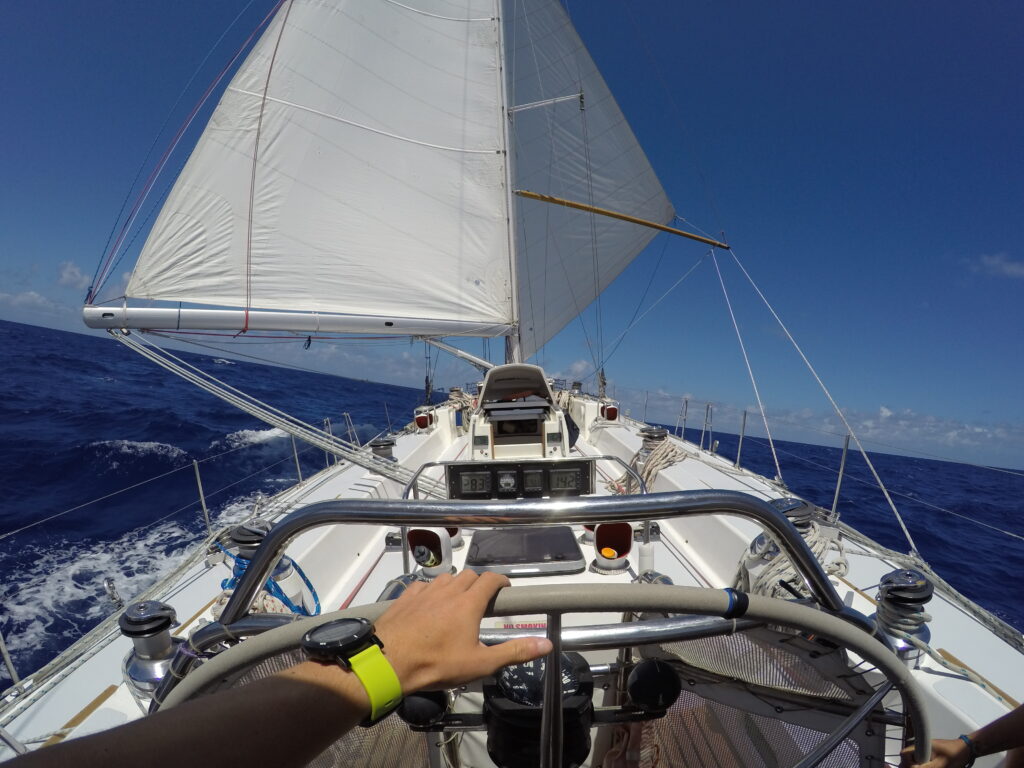 Long Distance Ocean Racing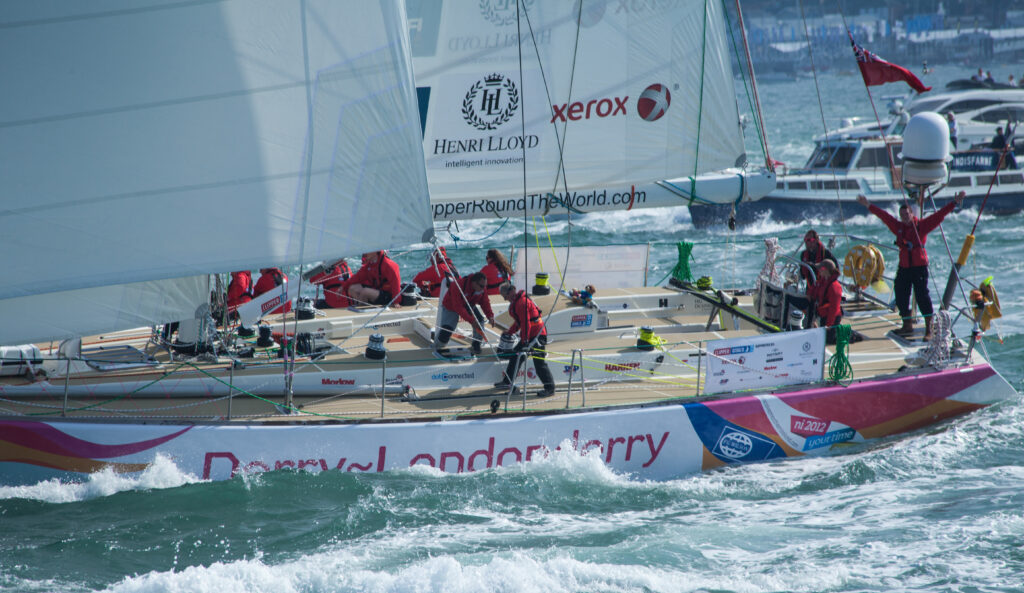 Ok, so there are cheaper ways of doing it, but by paying to crew in a big race like the Clipper round the World, you will almost you'll come across some new challenges. On longer stretches, where boats are pushed to their maximum potential, breakages are likely to happen at some point which often requires quick thinking and improvisation. These are top quality skills for a sailor or skipper, so if you find yourself in an interesting situation and you don't know the answer, at least offer to hold the toolbox!
Other examples of yacht racing you can usually pay to attend are the Tall Ships races, the Fastnet, Round Britain and Ireland, the ARC and the 3 Peaks Yacht Race. All of them are pretty arduous but if you have a good strength of character and great teamwork skills you might really enjoy it!
If you put on a good show, you will likely rapidly progress from paying to participate, to being a trusted crew who is invited along for free.
Volunteering for Charities
There are hundreds of sailing charities in the UK and thousands more across the world. They often support young or vulnerable people who would not otherwise have the opportunity to get out to sea. We all know sailing is therapeutic to the soul so it makes sense that these charities exist! You can support them in various ways, for instance by paying for a voyage aboard their vessels, helping with their winter maintenance, or perhaps some fundraising, and once they are aware of your interest and experience, and if they trust your character, they will likely invite you to crew for them. This is a rewarding way to earn many extra miles for free in a fun and supportive environment, helping others enjoy a sailing trip of a lifetime.
You can find sail training charities by looking up umbrella organisation UK Sail Training at: https://uksailtraining.org/
Some examples in the UK are:
Jubilee sailing Trust
The Island Trust
The Ellen Macarthur Cancer Trust
Ocean Youth Trust
Rona Sailing Project
Don't get me wrong, the days are long and the work is hard. The boats will go out in most weather conditions unless it really is awful. The trainees will look to you for support when they are cold, seasick, or just a long way out of their comfort zone (which most of them will be). As a sail training volunteer, your job will be to make them feel as at home as possible, keep them safe by supervising them carefully and give them room to develop life skills by allowing them hands-on opportunities.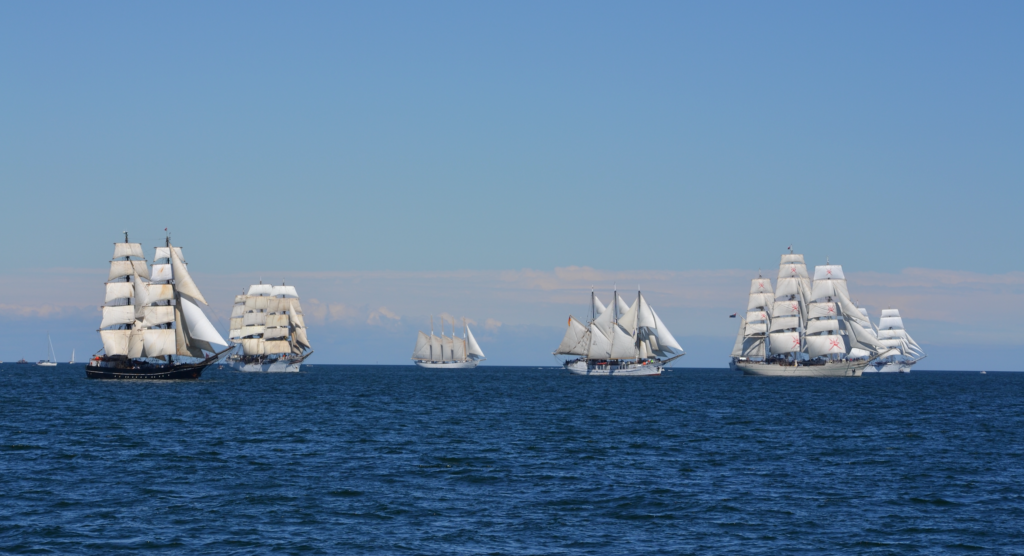 Mile Building Trips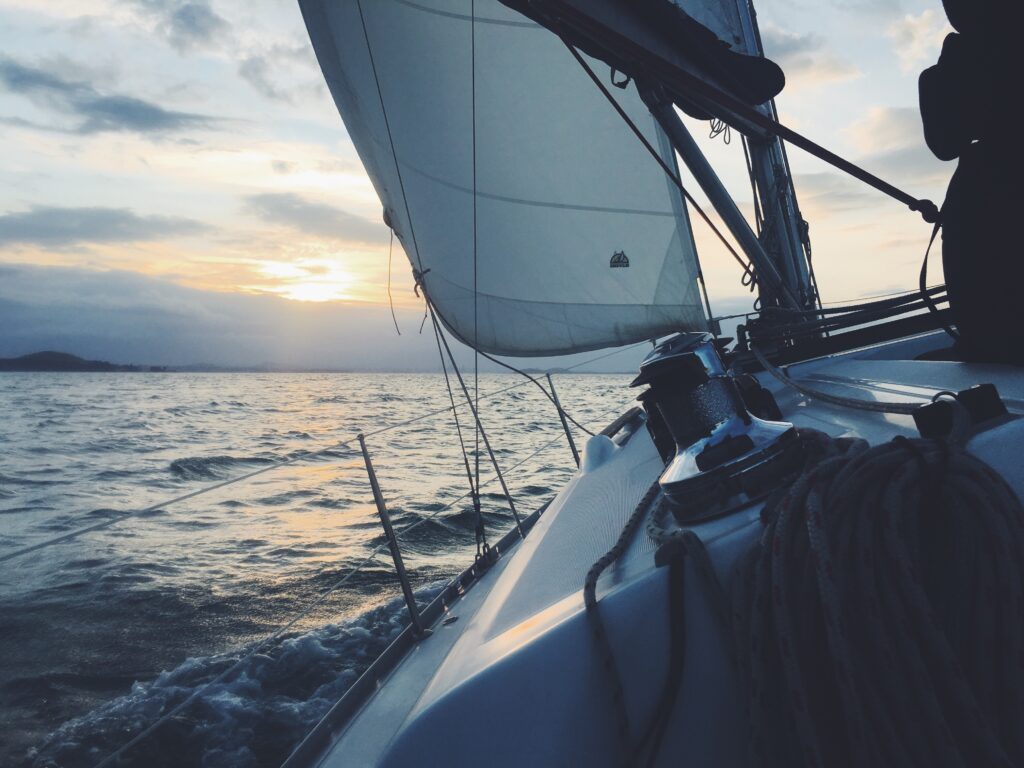 Many RYA training centres will host a number of weeks each year simply as 'mile builders'. Mile builders are not necessarily aimed towards a qualification but are of most interest to individuals looking to go for their next ticket who aren't sure if they are ready yet. On a mile builder, you can expect to gain a wider range of experience whilst spending some extra time with an instructor whilst undertaking challenging passages (e.g. across the English Channel, round Britain, or even from the Med to the Canaries. Mile building trips are not quite a sailing holiday, they will usually consist of lots of day sails interspersed with longer 2 (or more) day passages giving the opportunity to log some valuable night hours. You can expect to visit lots of new ports giving you plenty of opportunities to hone your pilotage skills as well as passage making experience. Simply explain to your instructor what it is you are hoping to get out of the week, and they will do their best to accommodate you.
If you want to find an RYA training centre near you, enter your postcode into the tool on their website at: Where's My Nearest.
An alternative to this if you already have your own boat would be to hire an instructor for a couple of weeks of private tuition.
Boat Sharing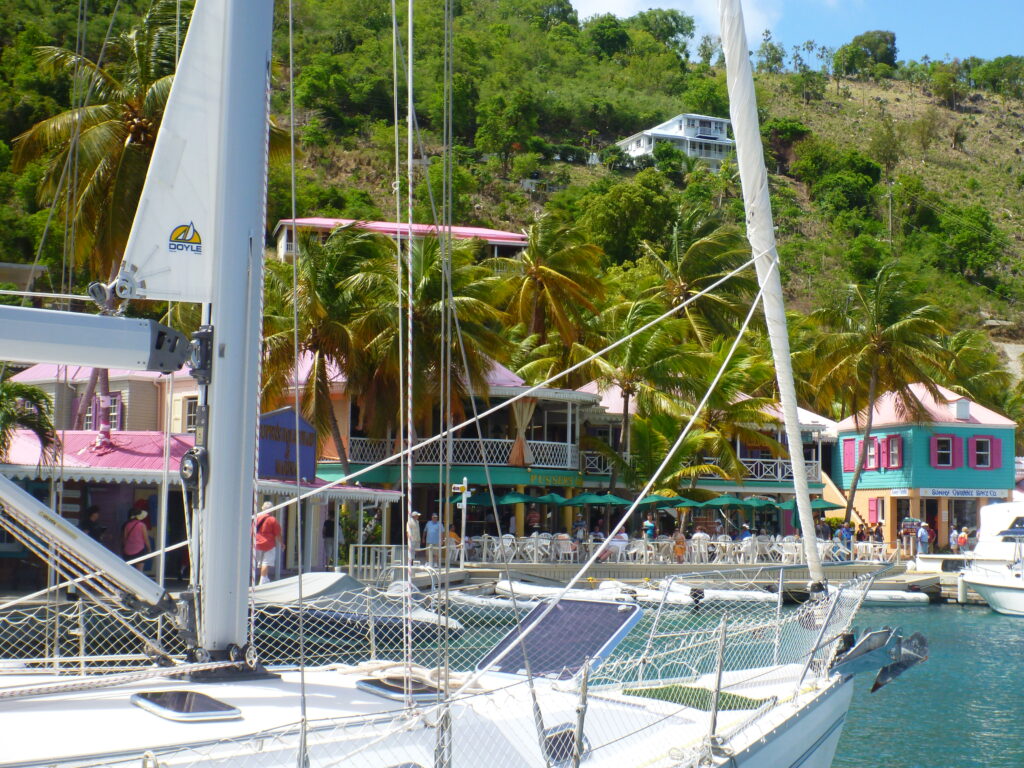 If you are not sure that your commitment is enough to buy a boat straight away (you'd be sensible not to!) and the ocean bashing of racing or meticulous cleaning routines of deliveries doesn't sound like much of a holiday, then boat sharing could be the best option for you. Some companies such as sunseeker also offer subscription type deals, where you can sail their boats in multiple locations, throughout the year at a heavily discounted price. Of course, you are still restricted to their boats and their locations but it would be much more cost-efficient than chartering trips individually or even buying your own boat. If this option sounds good to you, be sure to check out our other blog: Owning a Boat vs. Chartering.
SUMMARY
The point of this post is to demonstrate that there is no need to own a boat yourself in order to gain more experience. If you've got the bug, then don't spoil the fun by introducing yourself to all the maintenance and cost of boat ownership. If you don't, you can use your time on a variety of vessels to gain experience on a variety of different rigs, in new parts of the world, and see how different skippers run their ships.
And don't forget, in between those trips you could still use your time to upskill. There are a few training centres now that offer RYA theory courses online. Even if you don't intend to take your next practical course right away, it's never too early to start learning the theory. Many of these centres will offer 6 – 12 months of access to the courses, so you can learn slowly, and put your lessons into practice as you go.
Check out www.ardent-training.com to find out more about online courses.