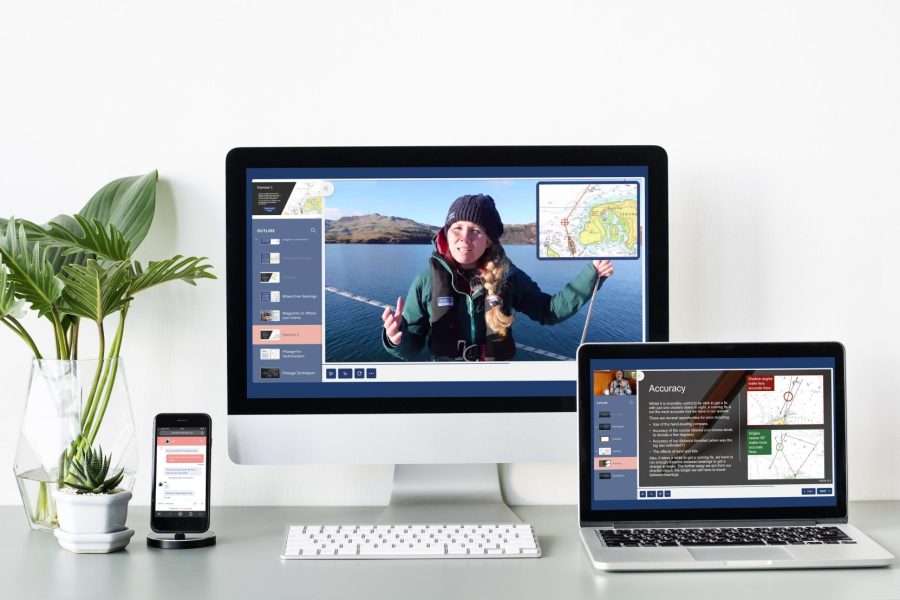 Ardent Training Unveils Revolutionary Online Yachtmaster Theory Course at Southampton International Boat Show
Over 18 Months in the Making, Built by a Team of 5 Expert Instructors, and Designed to Transform Your Online Courses
What Sets Our Course Apart
We take pride in setting the gold standard in nautical education, and our latest offering is no exception. With 35.5 hours of in-depth video content and over 1,000 meticulously crafted knowledge check and module assessment questions, this course isn't just another run-of-the-mill program. It's a comprehensive, immersive educational experience.
A Collective Endeavour
This wasn't a quick project, nor a solo endeavour. It took us over 18 months and a dedicated team of 5 seasoned instructors to create a course that we believe will redefine online maritime education. We've integrated cutting-edge learning principles, compelling visuals, and real-world applications to create a course that's as intuitive as it is rigorous.
Why You Should Check Out Our Demo
If you've been looking to expand your nautical knowledge or you're interested in a Yachtmaster certification, you won't want to miss our live demonstration. During the demo, you'll get a chance to:
Experience the user-friendly interface
Sample some of the video content that makes up the 35.5 hours of presenter-led lessons
Interact with our expert instructors and get a glimpse into the rich insights the course offers
Plus, it's a great opportunity to ask questions and discuss how our course could fit into your journey.
Exclusive Show Offer
For those who attend the demo, we're offering an exclusive Southampton International Boat Show discount that you won't find anywhere else. Consider it our little gift to you as a thanks for making our stand look busy!
We're eager to connect with you all, share our passion for sailing, and offer a closer look at a course that has been a true labour of love for us. So mark your calendars, set your compasses, and navigate your way to our stand at the Southampton International Boat Show – Ocean Hall J134.
See you there!
Best wishes,
Edd Hewett
Principal of Ardent Training