How to get into sailing – Finding a boat trip!
For some reason or another, you've been inspired to learn to sail. Perhaps it was watching the Olympics, America's cup, or seeing a boat show take place. Maybe your friends won't shut up about their RYA Day Skipper course, and actually, they've convinced you to give it a try. Now you're wondering, how to start sailing? How do I find a place that does sailing for beginners?
Perhaps you've already checked out our blog: Boating, Sailing, Motoring, Yachting, Which One Is for Me?
It may seem impossible at first – boats are expensive, so who's just going to let you, a total novice, jump on board and take the helm?! And how do I learn to sail near me? But, don't worry, it's actually MUCH easier than you might think to start sailing.
We'll talk you through several options, including a few that could get you onboard for a taster, for FREE.
1. Join an RYA Affiliated Yacht Club
Did you know that anyone can join a yacht club? You don't have to own a boat and you don't even have to know how to sail! The only requirement is that you have an interest in sailing. Heck, there are many folk out there who only join yacht clubs for the bar!
Most will have a membership fee, yes. But, they will often encourage new members to join by hosting taster days or just allowing you the first month as a free trial. There are always plenty of boats who could do with the extra crew for race nights, and they will be more than happy to take beginners along for the ride. Just get in contact with your local yacht club to find out the best way of arranging this. It will often just be a case of "turn up on [thursday] night at 6pm where skippers without crew meet crew without skippers".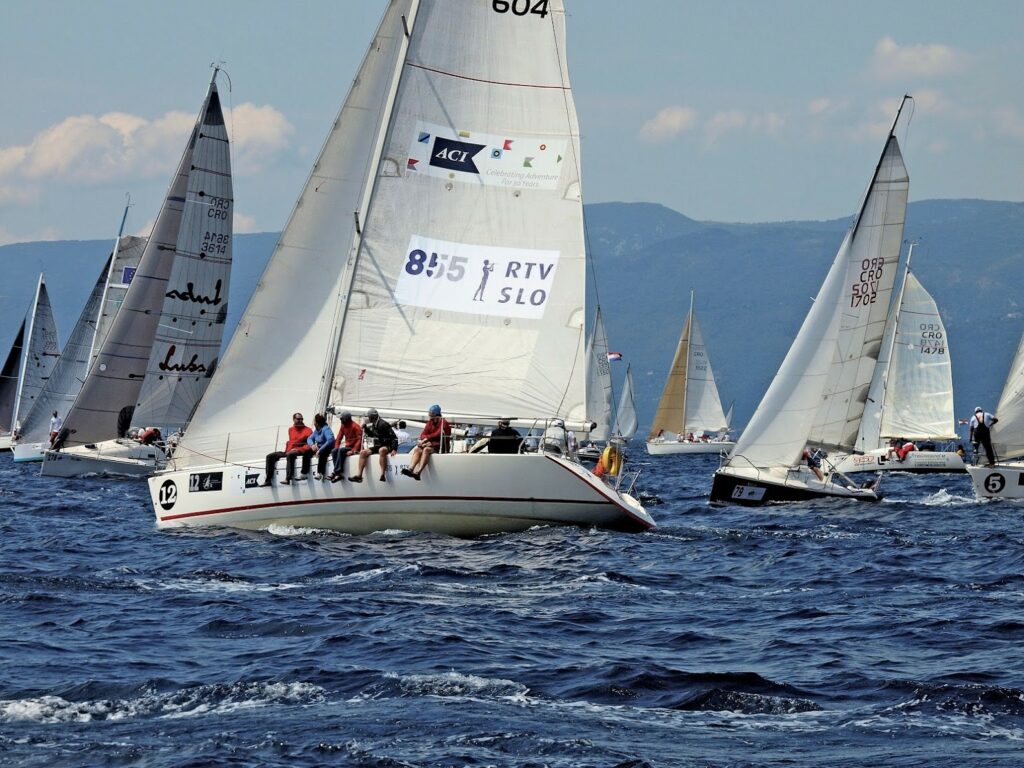 2. Join an RYA Start Yachting weekend
This is a more formal way of learning to sail a yacht. The RYA's (Royal Yachting Association) Start Yachting course is usually 2-3 days and takes place over a weekend. The focus will primarily be on getting you comfortable and having fun, but you will get a certificate at the end of it, which shows that you have spent some time with a qualified instructor. Then, if you had a great time, you can actually put this certificate towards the "Competent Crew" certificate which is the logical next step. The Comp Crew course is usually about 5 days, but if you've already done a Start Yachting weekend, then you can just upgrade it to Comp Crew by doing a further weekend with an instructor. The RYA are the most internationally recognised and respected sailing association in the world, so it's worth checking out their training and paths of progression if you really intend to learn to sail.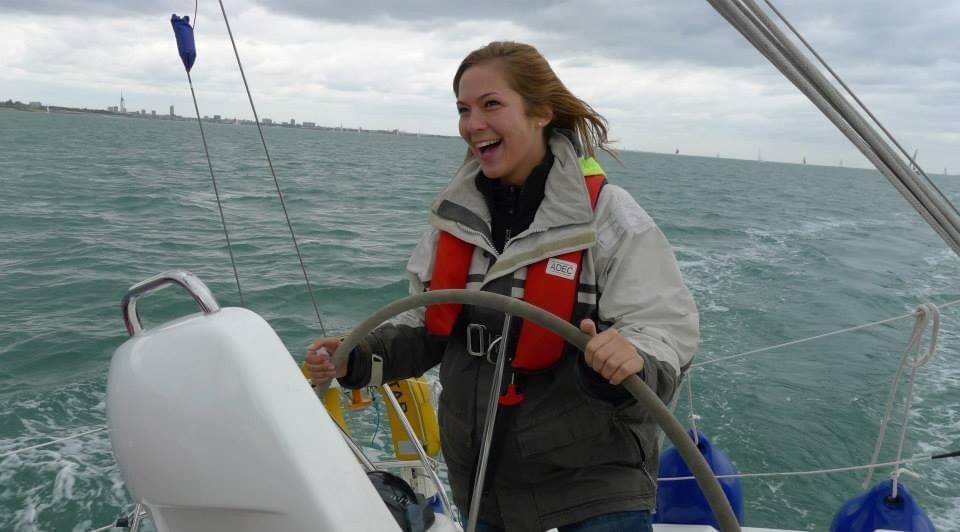 3. Skippered Yacht Charter
This is perhaps the most pleasant option! You can hire a yacht almost anywhere, and more often than not a skipper will be part of the deal (you usually need to have a skipper's certificate of some sort to hire a boat without a captain). My recommendation would be to notify the organisation that you are keen to learn so that they can team you up with a skipper who likes to teach, and one who happens to be an instructor, if they have that option available. If you don't let them know, then they might spend more time waiting on you and focusing on pretty places to stop at, than actually sailing the boat or telling you what's going on! You'll certainly get much more from the trip if you're open from the start about wanting to learn, but this doesn't mean you have to miss out on the swim stops and G&T's either!! If your sailing dream includes lots of sunshine and swim stops then this is definitely the quickest route!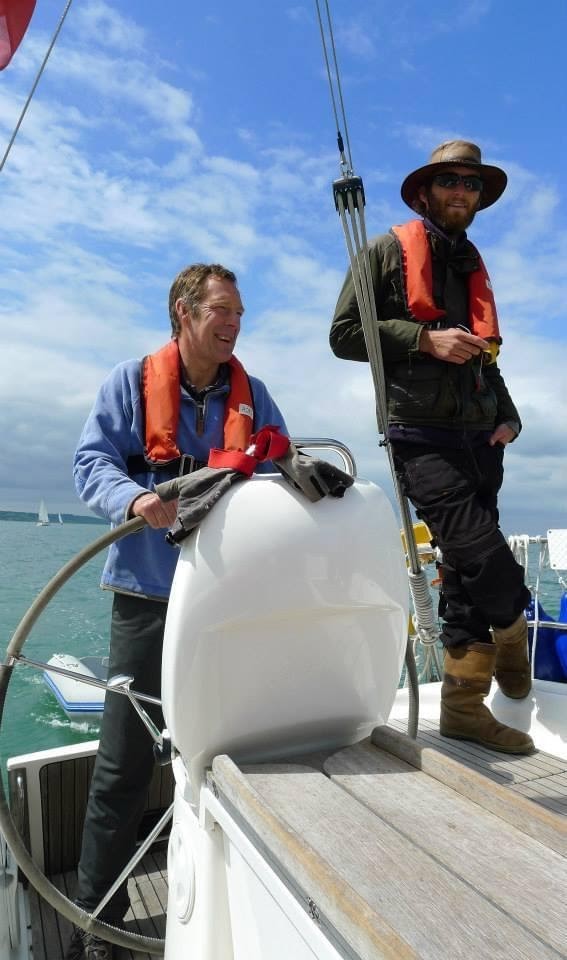 4. The Internet
The internet is a big place! So, of course, you can use it to your advantage to find a boat with a bunk going spare.
Facebook Groups
There are many Facebook groups and communities, such as 'Find crew Be Crew', 'Last minute sailing buddies UK' and 'Sailboat hitchhikers and crew connection'. You can also type in searches for groups for your local area such as 'Last-minute crew wanted Solent'. Often it'll be a case of someone wanting to move their boat from A to B, or crewing a race, but their friends and family don't quite fancy the trip for one reason or another. There might be folk going out on some bigger adventures who will willingly take extra crew, but they'll usually expect you to pay your way on board, with money towards food, fuel and marina costs.
Crew finding agencies such as Crewseekers, Findacrew or Crewbay
Bear in mind when signing up for an adventure, that you might want something short and sweet to begin with. It might be tempting to head out for the open ocean if that is your dream, but you will have a much better time in the open ocean if you have taken some smaller acclimatising steps first! The paid websites often have better reputations.
Of course, there is a risk whenever meeting up with strangers. You are going to be stuck in a small space with these new people, and you might want to ask a few questions about their safety gear before signing on. If you don't know the difference between a safe boat and a safe skipper or a dodgy boat and a dodgy skipper, then probably stick to the commercial trips to begin with! After all, their skippers will be professionally trained, their boats will have to meet international standards and they will have insurance.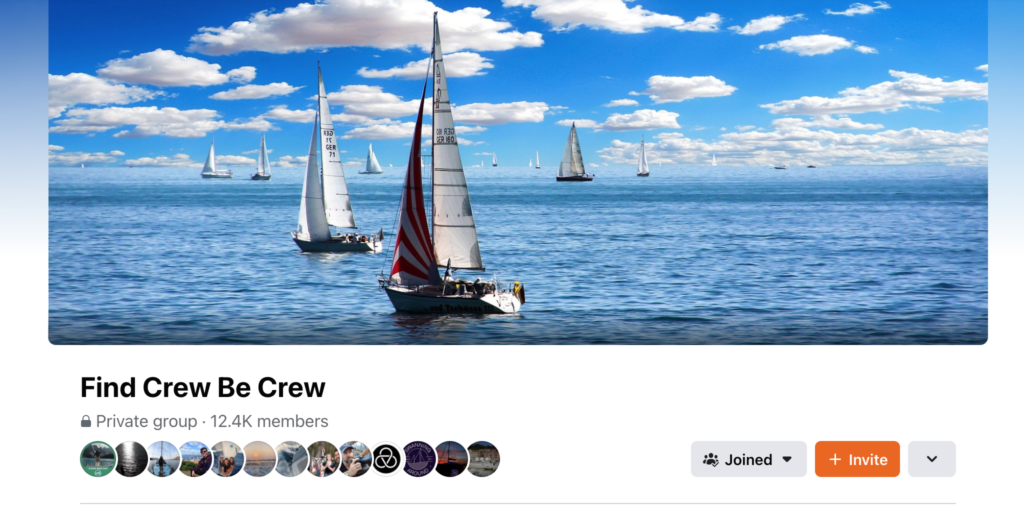 5. Adventure Sailing
Is adventure the main drive? Is sailing with friends and family not part of the end goal? Perhaps, something a little more unusual is what you are looking for. Here are some more unusual opportunities with maximum salt and adventure.
Venture sailing – A company that specialises in traditional sailing holidays. For some people, climbing the rigging or hearing the creak of wooden decks is what will rock their boat. Sailing traditional boats often requires larger crews and good teamwork when it comes to hauling ropes. A great way to make friends if you are travelling alone.
Rubicon 3 – A yachting business famous for the colourful designs on their boats, who focus just as much on adventure as they do learning to sail. If a combination of bbq's on beaches, kayaking and snorkelling from the yacht sounds good to you then consider taking a look at these guys. They have a range of trips that go from shorter sails and more stops, to long ocean passages. Tell them what you are looking for and they will recommend the best trip for you.
Clipper Round the World – From novice to Ocean Racer? This is the only company who provide full training and gear to transform landlubbers into ocean racing athletes. It doesn't come without expense though and if comfort is your thing then this won't be for you. The clipper boats have no tables or seats, and the beds are no more than wire framed cots. The boats travel at great speeds and you need to be able to stick to a timetable and perform under pressure!
Volunteering
There are dozens and dozens of sail training organisations out there who need a hand. And they tend to have very cool boats! Square riggers, gaffers, racing yachts. Often, they have a quirk that makes them unique. They are run by charities that support young or vulnerable people and aim to give them inspiring and potentially life-changing experiences. These groups all need a hand with a paintbrush or a scraper occasionally, and volunteers will often be rewarded at some point with some sailing! Perhaps you have some other skills you could offer? There is much to be done behind the scenes with admin, marketing and fundraising, so why not check out UK Sail Training to find your nearest organisation and see if you could lend a hand. Their boats are often traditional or unusual in some way – For instance our charity partners; the Jubilee Sailing Trust, have a square-rigger that is specially adapted to take disabled guests where even the crow's nest is wheelchair accessible!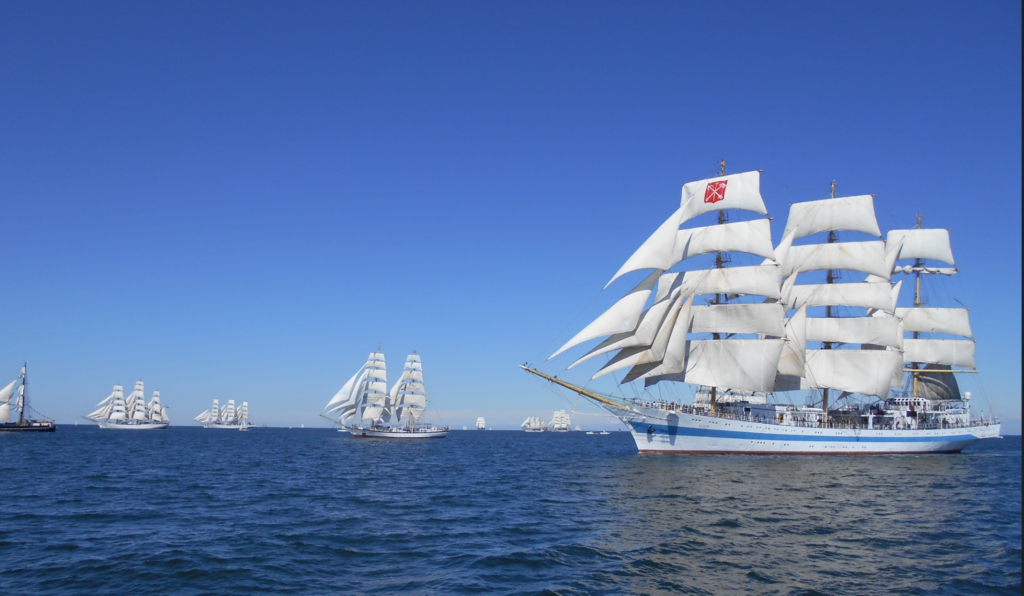 So, there we have it! I hope we've given you lots of ideas for how to get into sailing! The most important thing is to work out what you want to get out of it. Is it friendship? Is it sport? Is it fantastic wild destinations? Could it be an opportunity to help others? Once you've found your maiden voyage, check out our blog on Preparing for Your First Voyage: Including 20 Packing Essentials and 5 Top Tips for Avoiding Seasickness!
And below we've included links to all the organisations listed above:
Clipper
Rubicon 3
Jubilee Sailing Trust
UK sail training
Venture Sail
Crewseekers
Find a Crew
Crewbay